Using Dog Paw Balm to Prevent Frostbite in Dogs
In our last post, we shared extensive information from veterinary care experts about the causes of canine frostbite. A lot of pet parents are simply unaware of this common danger, and we hope that this information helps as you prepare your winter pet care plan. 

So now that we know frostbite in dogs is a real danger, how can we help prevent it? Read on...


If you dog will wear neoprene water-proof boots, then use them whenever you go outside.
Unfortunately, I have never had a dog that will wear boots. Maybe I'm a terrible trainer, or maybe by dogs are just stubborn :) -- either way, every time I've attempted boots, it has resulted in complete failure. My dogs refuse to walk and lay in the floor chewing at the boots and the velcro straps until they are either destroyed or pulled completely off. When I attach the leash, they lay on the ground and refuse to move -- looking at me like I've absolutely lost my mind.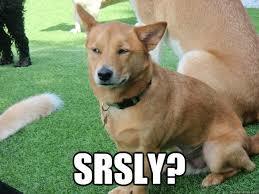 If your dog will wear these boots, then please make sure you take a few extra minutes and put them on before going out this winter -- and remember that I'm extremely jealous :)


If you live in a snowy area, pay close attention to your dog's paws for ice build-up.
It's commonly known that dogs have a few minor sweat glands in their paws. It is important to note, however, that these sweat glands are not used as your dog's primary means to cool down.
For humans, sweating is how we cool off...dogs, on the other hand, are biologically different. Your dog uses a process called Vasodilation and another that we commonly call "panting". Dr. Justine Lee, DVM has several great articles online explaining these processes - if you're curious.

How can this bit of sweating cause frostbite? It's pretty simple actually...if your dog is outside when its very cold and his paws generate a bit of sweat, then his fur (especially if his paws have fur between the toes - a bit on that later) will absorb the sweat.
The wet fur will freeze and attract snow and ice. Eventually, your dog will look like this...





While this may look funny, it's actually a pretty serious situation. Keep an eye on those paws and don't let ice build-up.


Trim your dog's paw hair regularly to help prevent ice build-up.
This tip often gets strange looks - except from professional groomers (they get it). See the dog in the picture above? If the hair between his toes were trimmed, it very likely would have prevented this build-up -- at least to some degree, or it would have slowed the build-up.
Additionally, fur between the toes can cause a lot of general discomfort for your dog. It's the human equivalent of walking around with your socks bunched-up...at the end of the day, your feet feel bruised, right? Same for your dog.

Just trim the hair on occasion. If you take your dog to a professional groomer, this is probably already done, so no worries.


Use a high quality dog paw balm to help shield the paws from the cold, ice and snow -- use a balm that also conditions the skin after exposure to the elements.
If you dog is like mine, and refuses to wear the neoprene boots, your best option is to buy a high quality paw balm and apply it before walks during the winter months.
What is a paw balm? The most common example is an old formula developed in Canada many years ago called Musher's Secret. This product was developed for sled dogs by their owners, commonly called "mushers". Made of waxes and vegetable oil, the Musher's Secret formula has been copied by dozens of companies to make the first dog paw protection balms and paw wax. 

If you live in the Arctic circle and use sled dogs, Musher's Secret is a solid option. It is made in Canada, which to me is very safe - just like made in America. Canadians take a lot of pride in their work and their ingredients, and make very safe products.
If you bring your dog inside, Musher's Secret can leave greasy stains since it uses oils which are liquid at room temperature. Remember this product was made for sled dogs who stay outside. It also was not formulated to be effective in hot weather - only cold weather.

The other products out there - which are copy cats of Musher's Secret, are generally made in China or other countries - and their ingredients can be questionable as well.
Given the prevalence of problems with Chinese manufacturers using Lead, Arsenic and other dangerous chemicals in their products, I would steer clear of these products - since your dog will very likely lick his or her paws at some point while wearing the paw balm.

We would like to mention our top rated paw balms, Baely's Paw Shield and Baely's Paw Shield Rescue Stick. These products are made by our family right here in Atlanta, Georgia. We use ingredients from American Suppliers who have been registered with the FDA.
We're happy to be recommended by Belmont Animal Hospital!.
All of our ingredients are food-grade and completely safe to lick. We are have hundreds of 5-Star Customer Reviews at Amazon and TrustSpot. Feel free to check out our reviews at our website, or at Amazon. These products are very effective and much different than the common paw balms on the market.

So there you have it. If you follow our advice this winter, your dog's paws will be safe from frostbite. If you have any questions, please feel free to reach out. I will do my best to respond as quickly as possible. We're here to help!

This winter, please take care of your dog. Please share this article with a friend or family member so we can all remember to be aware of this very real danger to our best friends.